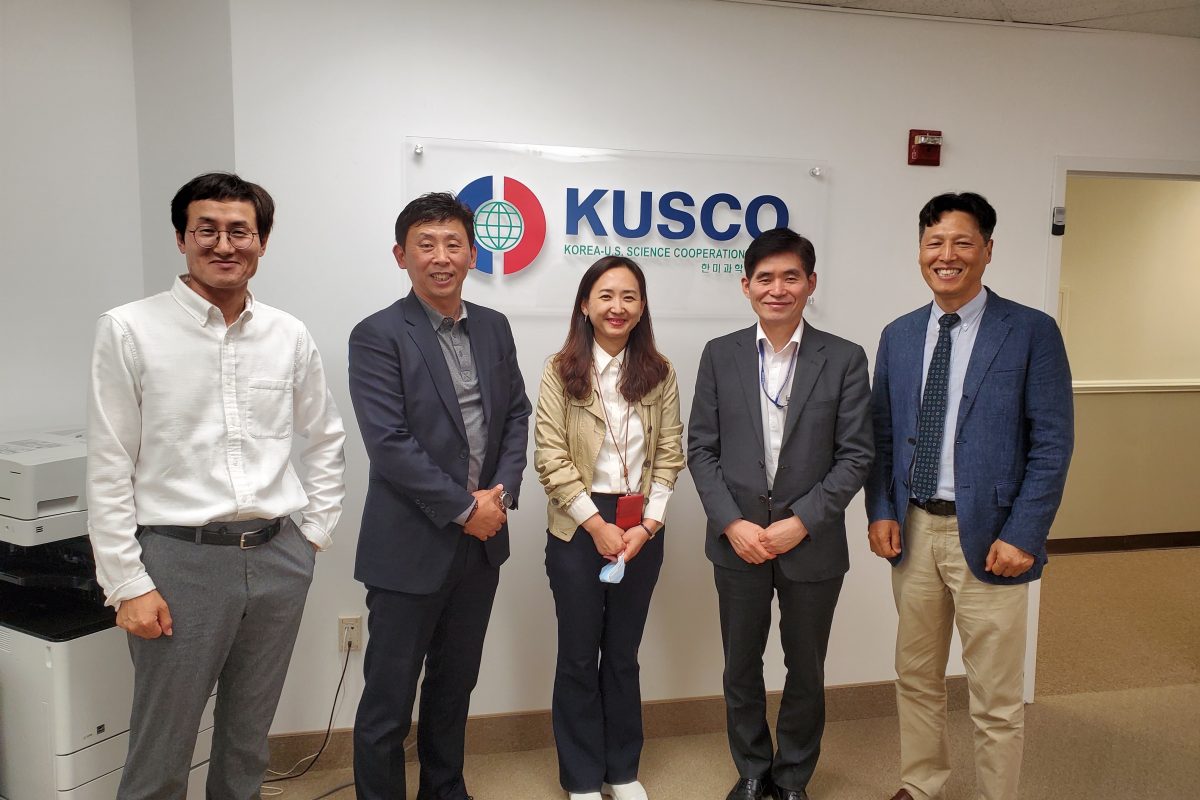 KUSCO is pleased to have hosted Mr. Sei-joong Kwon, Minister & Consul-General and Ms. Kyounglim Lee, Science Attache of the Embassy of the Republic of Korea in the USA, on Wednesday of June 1st.
Mr. Seok-Ho Kim, Managing Director of KUSCO, Mr. Jung Moon, Director General of KIC Washington, and Mr. Changki Park, Director of KOSME, participated in the meeting.
The major agenda of the meeting was to share thoughts on the institutions' status on the current support for Korean American scientists, Korean SMEs, and startups in the U.S., along with discussing future support plans.