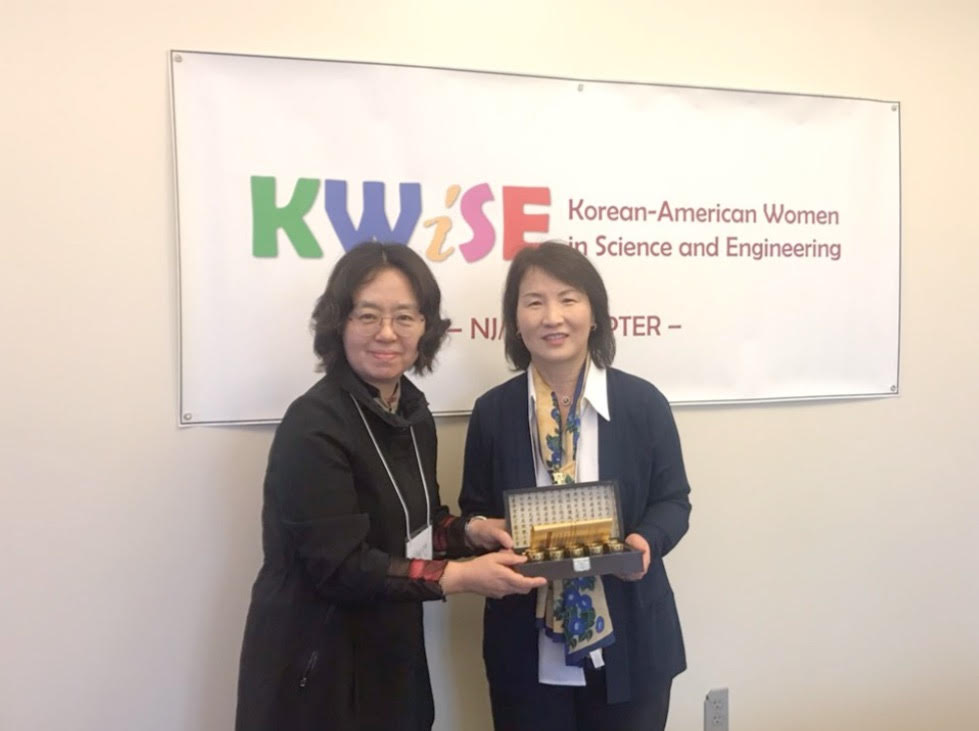 (1) 2019 KWiSE East Coast Annual Conference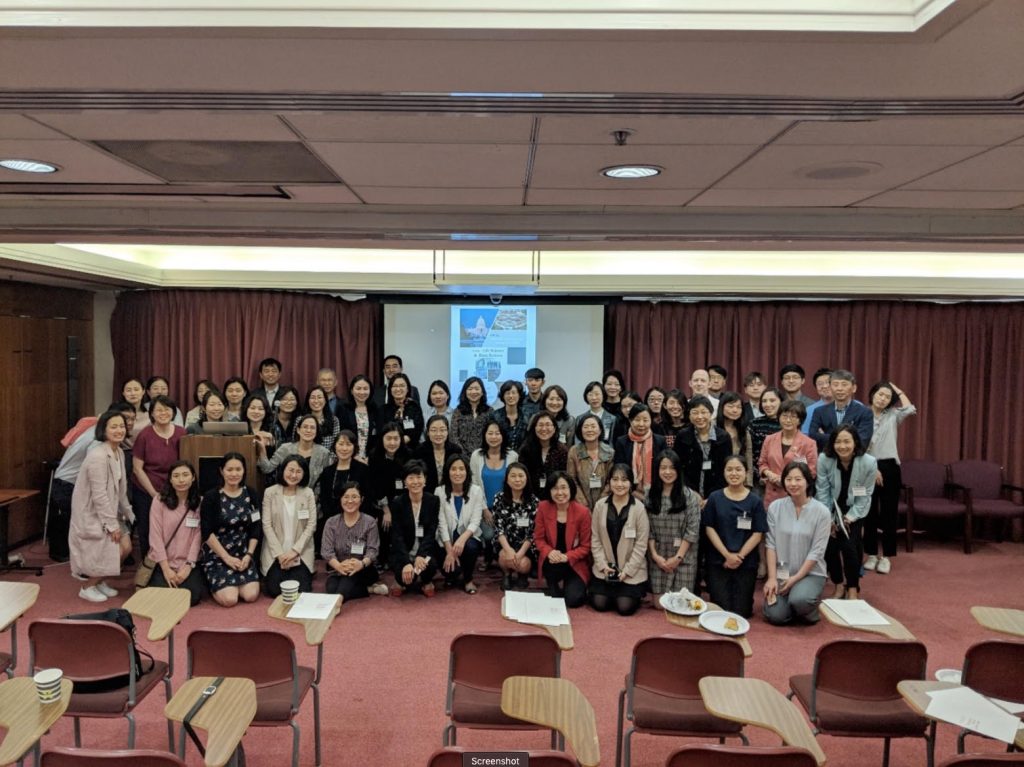 Annual KWiSE NIH-DC Chapter Joint Symposium was held at the KUSCO conference room (1952 Gallows Rd., Vienna, VA, 22182) on May 4, 2019. About 80 members gathered for this event. The NIH Chapter president Dr. Dong-Yun Kim (NIH) opened the meeting with a welcome remark, which was followed by a brief introduction of the KWiSE missions and activities summarized by the KWiSE Headquarter president Dr. Hey-Kyung Lee (Johns Hopkins University). Dr. Luke Oh (KAPAL President) and Mr. Dong-Gi Kim (Consul General, Republic of Korea) also cheered the event and recognized the efforts for Korean American Women Scientists.
(2) 2019 KWiSE West Coast Annual Conference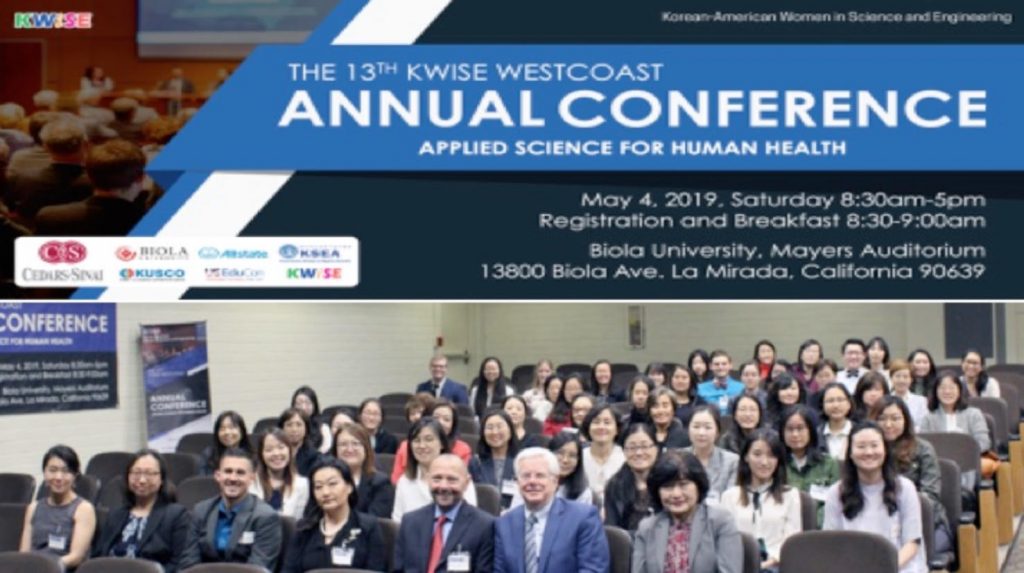 13th Korean American Women in Science and Engineering (KWiSE) Westcoast Annual Conference (chaired by Dr. Jayoung Kim at Cedars-Sinai Medical Center, Dept. of Surgery) was held on Saturday, May 4, 2019. Over 150 Korean American scientists, engineers, and physicians attended to this conference.
(3) 2019 KWiSE NY/NJ Annual Conference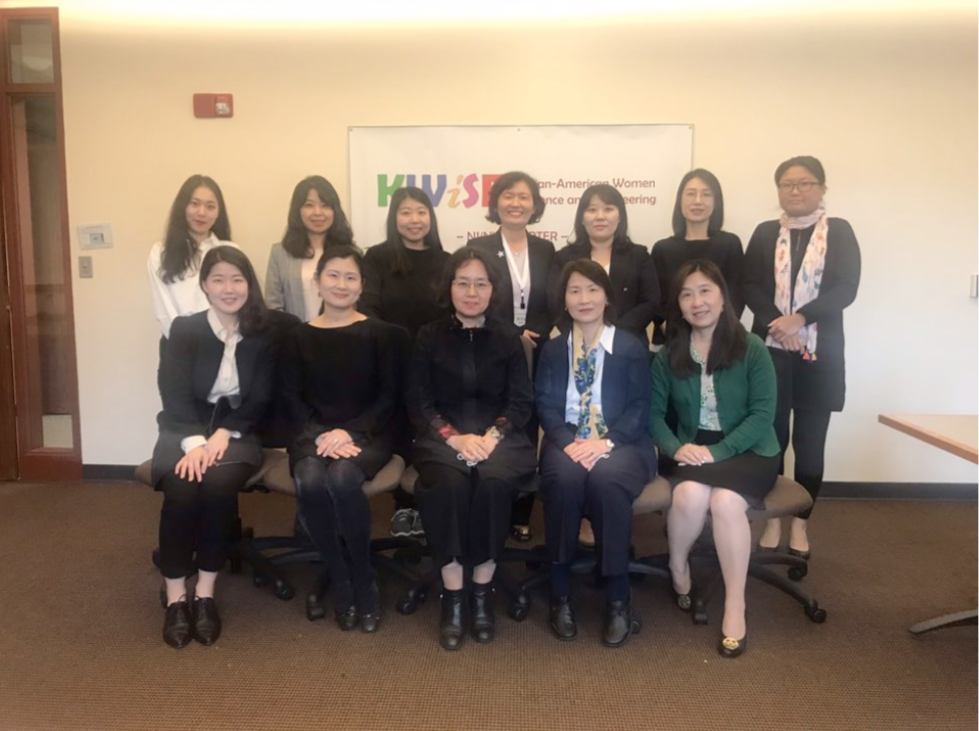 The 2019 KWiSE New York/New Jersey Chapter Regional Conference was held on Saturday, the 4th of May, 2019 at Montclair State University. Under the theme of "For Women in Life Science," this year's conference featured three scholars from the fields of Environmental and Occupational Health, Family Science and Human Development, and Psychology. The organizers were Drs. HeaYeon Lee (Founder/CEO of Mara-Nanotech New York, Inc.), Sung Eun Choi (Associate Professor, Queens College), Yeon Bai (Professor, Montclair State University), and Yuen Mi Cheon (Postdoctoral Fellow, Fordham University). A total of 12 members were in attendance.
(4) 2019 KWiSE SE Conference
The 9th Annual Conference of the KWiSE Southeast Chapter was held on Saturday, May 18, 2019 at the Gwinnett Convention and Visitors Bureau. Registration began at 9:30AM with coffee and snack provided. Dr. Mihyeon Jeon, the president of the KWiSE Southeast Chapter, welcomed everyone and briefly introduced the purpose of the KWiSE annual conference. She introduced Dr. Hey-Kyoung Lee, the president of the KWiSE Headquarter (Johns Hopkins University), who provided history and latest activities in chapters around the nation. Every attendee then had a chance to introduce themselves to the group before the program began in order to promote effective networking throughout the event.
(5) 2019 KWiSE Texas Conference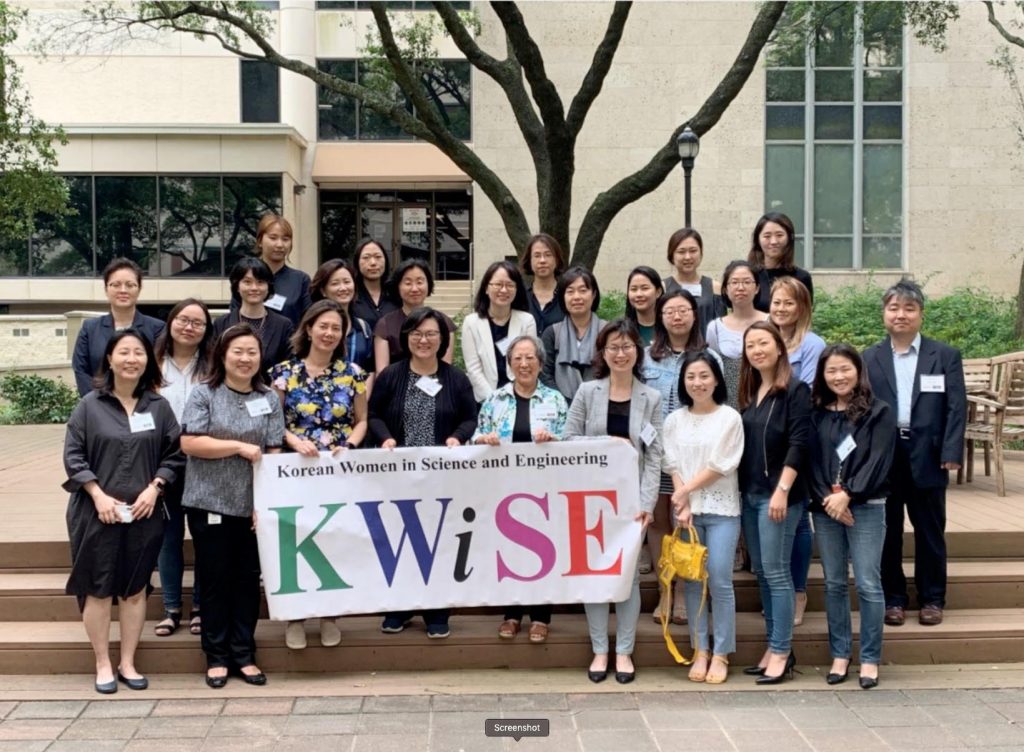 The third annual KWiSE Texas Chapter annual conference was held on May 11, 2018 at the University of Texas Health Science Center Houston in Houston, Texas. About 35 people from institutions in and around Houston area including University of Texas Health Science Center Houston, Baylor College of Medicine, MD Anderson Cancer Center and University of Texas Medical Branch in Galveston, TX attended the meeting. At the opening of the conference, Dr. Seung-Hee Yoo, the current chapter president of KWiSE Texas gave welcomed everyone. Dr. Jun Goo of UT Health Science Center at Houston gave opening remark as the representative of the KSEA-South Texas Chapter, which is the major sponsor of the conference.