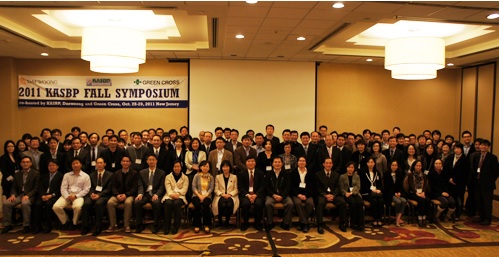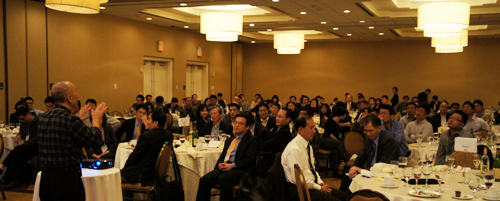 KUSCO is pleased to support "The 11th Annual KASBP (Korean American Society in Biotech and Pharmaceuticals) Symposium 2011" on Oct 28 ~ 29 at Sheraton Edison Hotel Raritan Center, Edison, NJ. This symposium was in the field of of Pharmaceutical sciences within Biotech, Pharmaceuticals, government and Academia. There were 170 participants in total including 17 distinguished speakers.
The objective of this annual conference was to provide a forum in which Korean-American scientists and professionals in Biotech and Pharmaceutical areas present their research findings and share ideas. Especially, the symposium will focus on activation of research for new drug development in Korean pharmaceutical industry.
KASBP has been holding KASBP symposiums (twice a year) for past 10 years to support the development of new drugs by Korean pharmaceutical companies. As a result, KASBP symposium draws sensational attention of Korean pharma. 2011 KASBP Symposium contributed the advancement of research and development in both USA and Korea. The scientists working in the US or Korea companies can share their recent trends and need through active discussions.  In addition, it will provide an opportunity for members and other subject matter experts to establish professional networks to share information as well as to explore career opportunities.
To see the event articles in Korean, please click the link below.
http://www.mdtoday.co.kr/mdtoday/index.html?no=144365
http://www.yakup.com/news/index.html?mode=view&cat=12&nid=136381