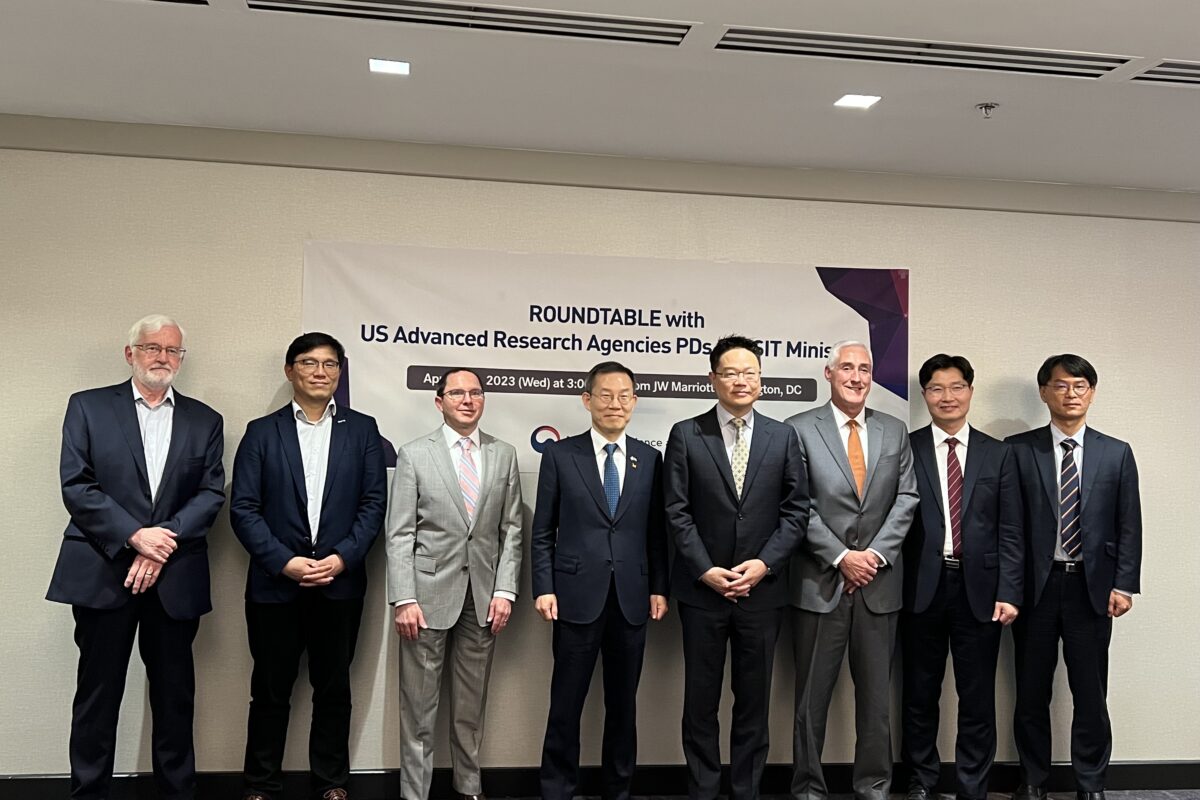 KUSCO is pleased to announce that the "Roundtable with U.S. Advanced Research Agencies P.D.s & MSIT Minister" was successfully held on Wednesday, April 26th, in Washington, D.C.
The Minister of MSIT (Ministry of Science and ICT of Korea), Lee Jong-Ho, visited the U.S. to promote Korea-U.S. science and technology cooperation.
This roundtable was designed to gain insight and have a discussion on the future R&D direction of Korea by meeting with program directors from advanced research agencies.
There were about 10 participants, including five distinguished program directors from the U.S. advanced institutes such as DARPA, ARPA-E, and NSF.