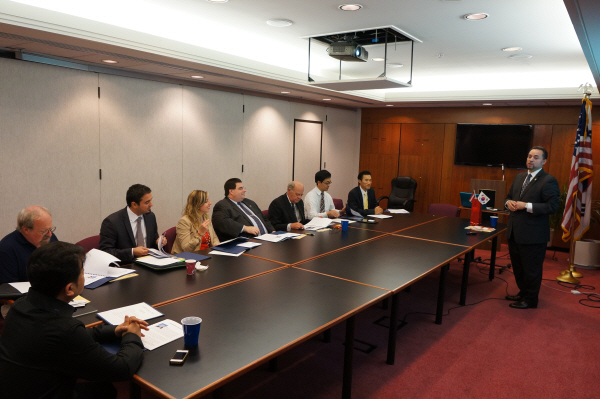 KUSCO was visited by a delegation from the U.S. territory of Puerto Rico on September 11th. The delegation was organized by a local attorney who represents Puerto Rico in Washington DC, and accompanying was the DC Representative.
They gave a presentation to KUSCO staff on the benefits of Puerto Rico as a venue for business development and manufacturing, stressing that due to the exemption in Puerto Rico of U.S. federal taxes, the business climate was favorable to both U.S. and Korean companies who may wish to explore options for business establishment in the United States.
The delegation also stressed the educated and capable workforce on the island, and pointed to the several high-tech companies already doing business there, as well as the existence of several excellent universities and research centers that stress S & T learning and operations.