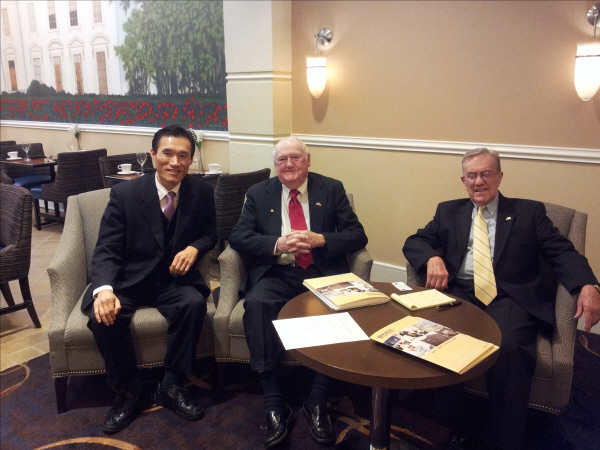 Dr. Jong-Deok, Kim, Director of the KUSCO, had a meeting with Mr. Jim Ferris, President of KWVA (Korean War Veterans Association) accompanied by Col. Warren Wiedhahn, KWVA Washington Representative on December 14th.
The main purpose of the meeting was to exchange ideas and to examine and evaluate the current/future stage of Scholarship for Descendants of Korean War Veterans.
Dr. Kim also introduced a new program for the descendants of Korean War Veterans, Internship for Descendants of Korean War Veterans, and asked the delegation from KWVA to actively promote this program. Both parties agreed to cooperate and to add value on those programs, and they are expecting that this meeting would lead to the next steps.
For more information on Korean War Veterans Association please visit http://kwva.org/