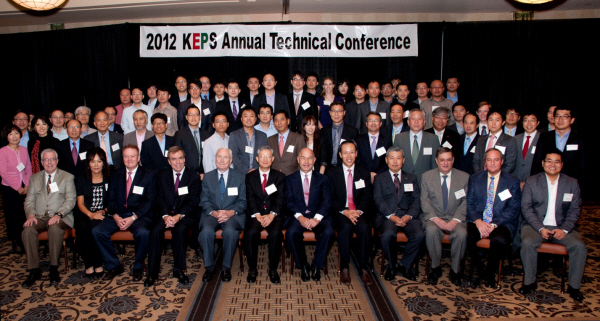 KUSCO supported the KEPS Annual Technical Conference that was successfully finished on November 2nd. This year's Conference focused on Current Events in Shale & Oil and welcomed over 120 engineers and executives from many prominent companies. There were several keynote and distinguished speakers:
•    Senator John Whitmire, the Dean of the Texas Senate
•    Amb. Suk-Bum Park from the Houston Korean Consulate General
•    Mr. Thomas Harris from eCorps USA
•    Jack Christiansen from University of Houston
•    Mr. Wayne Kelley from RSKUK
•    Dr. Thomas K Holley from University of Houston
The speakers hit on many interesting technical and economic subjects areound Shale & Oil as well as provided us with new horizons and challenges in the energy industry.
To open the floor, Dr. Sam Jae Cho shared how he was first interested in oil, when President Park, Jung Hee spoke about economic hope and development for the then 3rd world country Korea with a small bottle of oil he held as the East Sea was discovered to be rich in resources.
Senate Whitmire was the first distinguished speaker for the conference and shared several great experiences, one which detailed the marvel of his visit to Samsung's facilities. He encouraged all attendees to learn, network, and share knowledge that they might do great things and inspire the next generation of engineers.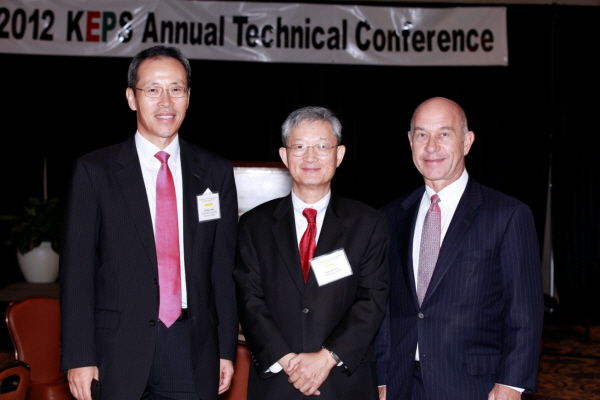 (Ambassador Suk-Bum Park, KEPS President Sam Jae Cho, Senator John Whitmire)
Ambassador Park, Suk-Bum of Korea, spoke of the prospect of Korean Oil & Gas activities. Amb. Park noted the growth of Korean companies growth in the US oil industry which was evident in the conference attendees and their respective companies. He also spoke that Korean Government and Korean major energy companies demonstrated a burgeoning interest in supporting strategic technical innovation and technology development for new ventures in the energy arena, especially upstream fossil energy.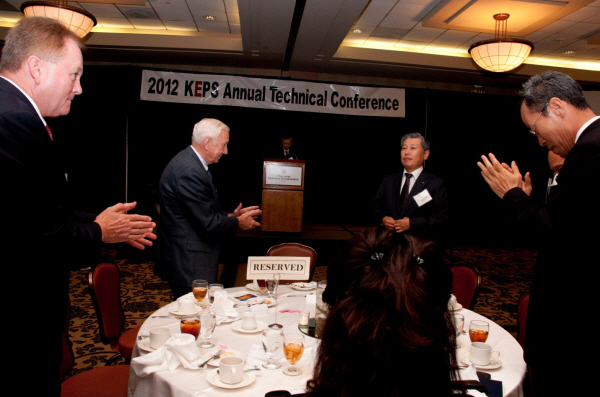 From left, Mr. Rick Hall (CEO of SOFEC), Mr. Ron Harrell (Chairman Emeritus of Ryder Scott Company), Sam Jae Cho (President of KEPS), Dr. Y. Ko (Senior Executive VP of DSME), Ambassador Suk-Bum Park (Korean Houston Consulate General)
Mr. Thomas Harris, Chief Operating Officer for the eCorp USA, covered topics around global shale. In the past decade, he has voiced his opinion of the impact that shale gas in the US oil and gas industry and in the past few years we are seeing this movement.
Mr. Wayne Kelle, CEO of RSK UK stressed that Global current account deficits and surpluses are highly impacted by the price and rate of international oil trade and that future rates of oil supply are functions of not just volume, but price and cost.
Mr. J. Christiansen talked about "shale Gas Demand and Supply in US Petroleum Industry," and illustrated by using the historical events of Petroleum industry.
Dr. Tom Holley spoke of the future supply of Petroleum Engineers and University of Houston's role. He mentioned that salary of petroleum engineers with B.S. degree still leads top of the other engineering disciplines.
It was a great opportunity for KEPS members to network, exchange technological advancements, and support the community at the Conference.  It was also a great pleasure for all of the participants to meet the executives of both Korean and US companies who participated in the Conference.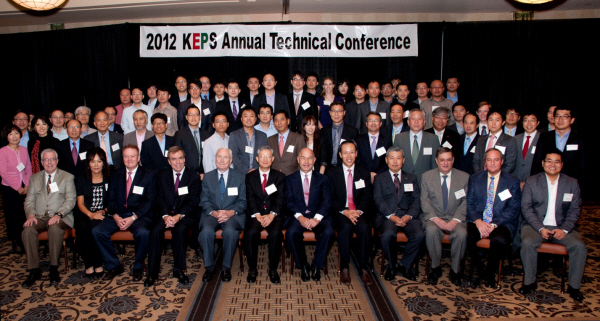 Group Picture taken for during KEPS ATC 2012