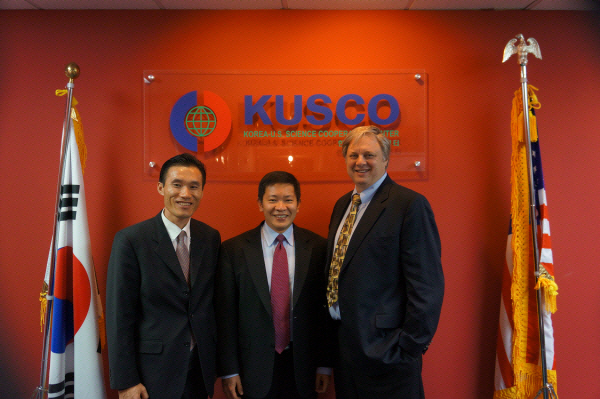 Dr. Brian Wee, Chief of External Affairs, and Dr. Hank Loescher, Assistant Director for Biometeorology, from National Ecological Observatory Network (NEON) visited KUSCO on November 15th.
This meeting was arranged by the delegations to give a briefing on NEON and to share insights on the future of Korean science and technology to enhance international cooperation in NEON.
The briefing was to get a sense of how the approach and concept of NEON, which is a continental-scale ecological observation system for examining critical ecological issues charged by NSF, might be of interest to Korean scientific community. NSF has received authorization from the US Congress to proceed with the construction of NEON at a cost of $434M over five years. NEON has just begun construction of the Observatory network.
Dr. Wee & Dr. Loescher expressed its important role in enabling society and the scientific community to use ecological information and forecasts to understand and effectively address critical ecological questions and issues.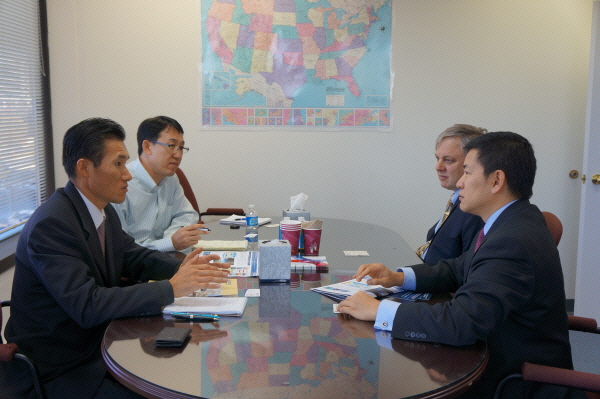 Dr. Wee is planning to visit South Korea to meet with Prof. Eun-Shik Kim, President of the Korea Ecological Observatory Network (KEON) on December 9th.  He is also to participate in a Korea Ecological Observatory Network (KEON) workshop, and to have follow-on discussions with stakeholders in South Korea on the need for a long-term environmental observatory to advance large-scale ecology and to provide scientific knowledge and data for management purposes.
For further information on NEON, please visit,
The National Ecological Observatory Network (NEON) Website:  http://www.neoninc.org/